Latest Renovated Hotel in the City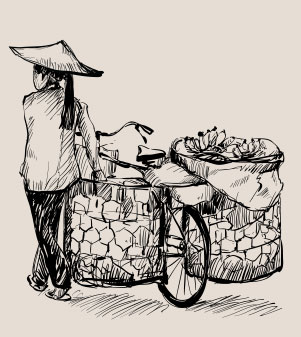 Thang Long Espana Hotel will bring you to a new experience that no hotel has. With 7 bedrooms designed under the talented hands of Vietnamese and Spanish artists, each room is a narrative story with full emotions itself. In addition, the hotel has 32 international standard rooms: Family Suite, Luxury, Deluxe and Superior. Each room has windows, balcony with little Hanoi's view. With a convenient location, close to West Lake, Sword Lake, Red River, old town, restaurants, Night market … let us be your second home when coming to Hanoi – Vietnam.
A NIGHT BETWEEN BAMBOO … imagine to be inside a bamboo forest … … suddenly, beyond the density appears a void, a mystic space of reflexion … … the night falls and nature is shown…the moon, the stars, the bamboo skins and you… … rise your hand, choose a constellation and wrap you with them… … an experience from el fabricante in the special nature of Vietnam…
Surface area: 30m2
Room type: Double bed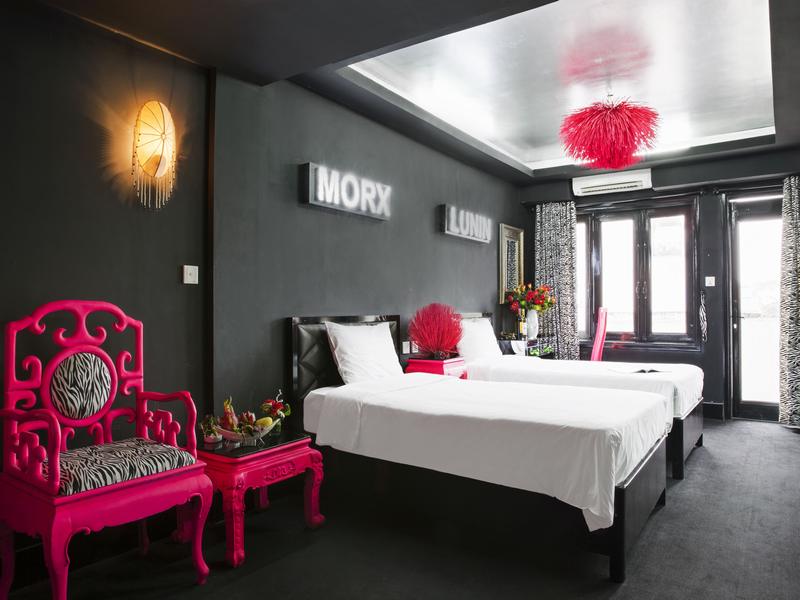 A creative simulation and representation of the Nguyen Dynasty's imperial palace in Vietnam modern history, colorful and impressive – End of Story to start discover!
Surface area: 30m2
Room type: Twin bed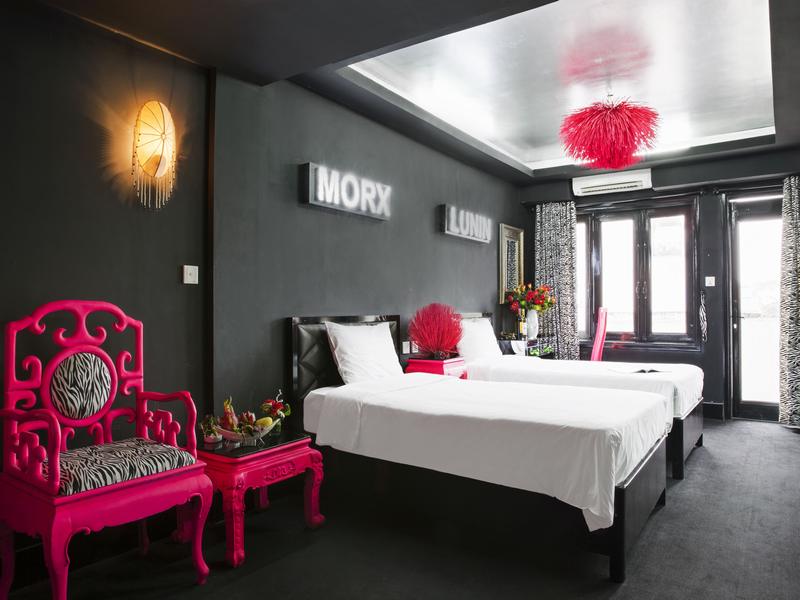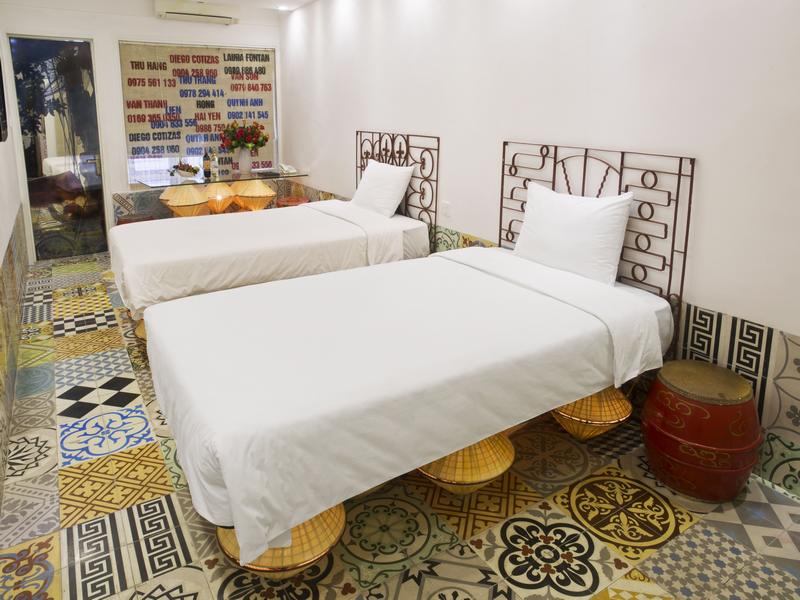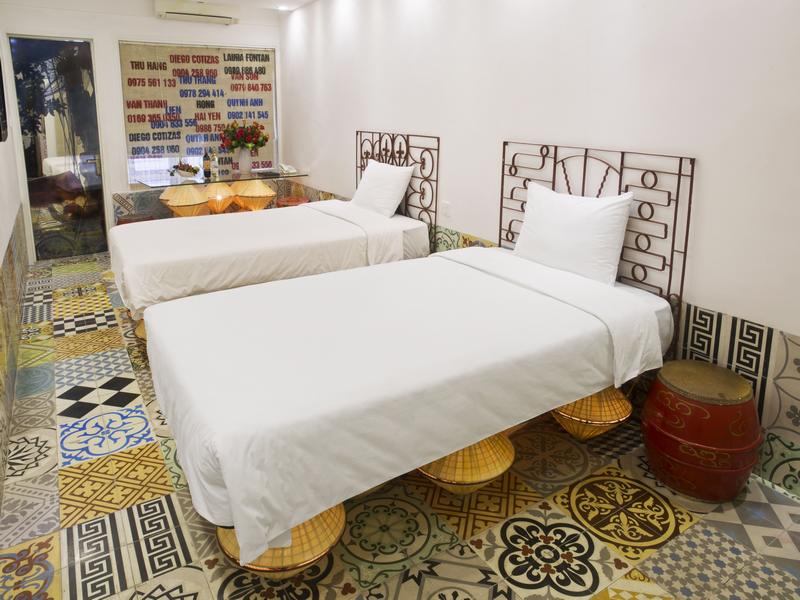 Image of a cyclo by the power pole. Bikes are snaking past the asphalt. Hanoi is pure chaos. Cortizas Diego has managed to make the charm of that chaos. Enter your room is to enter a street in Hanoi, discover any of the more traditional corners of the city. Rest in enjoying what's out there. The noise is in silence. Vertigo calm.
Surface area: 28m2
Room type: Twin bed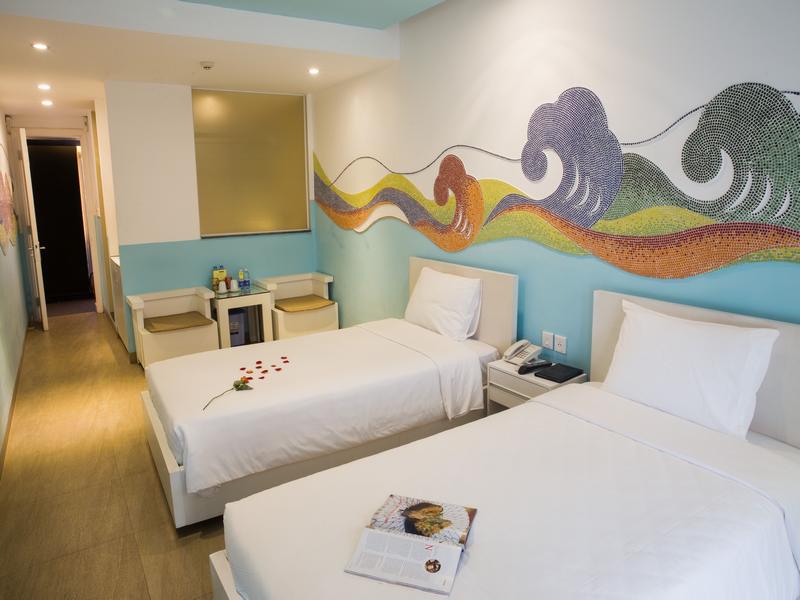 The Red river waves – the little mosaic tiles are created from Red river soil, from endless flowing waves through thousand years, from fierce or smooth waves in winter or summer, from the artist's Love to Hanoi… From the huge space of Hanoi ceramic mosaic mural on the dyke wall to this narrow room in Thang Long Espana hotel, Artist – Nguyen Thu Thuy would send the Sweet Love to Hanoians and Visitors from One thousand year Capital of Vietnam.
Surface area: 30m2
Room type: Twin bed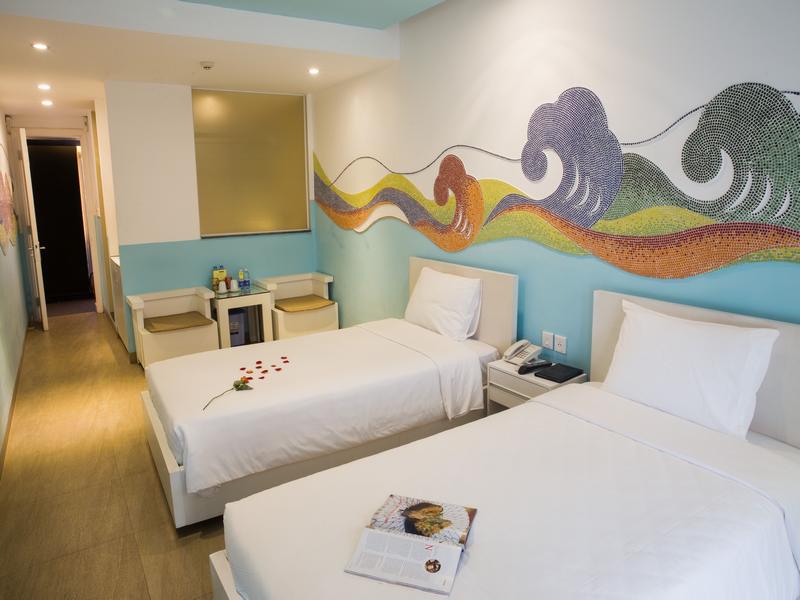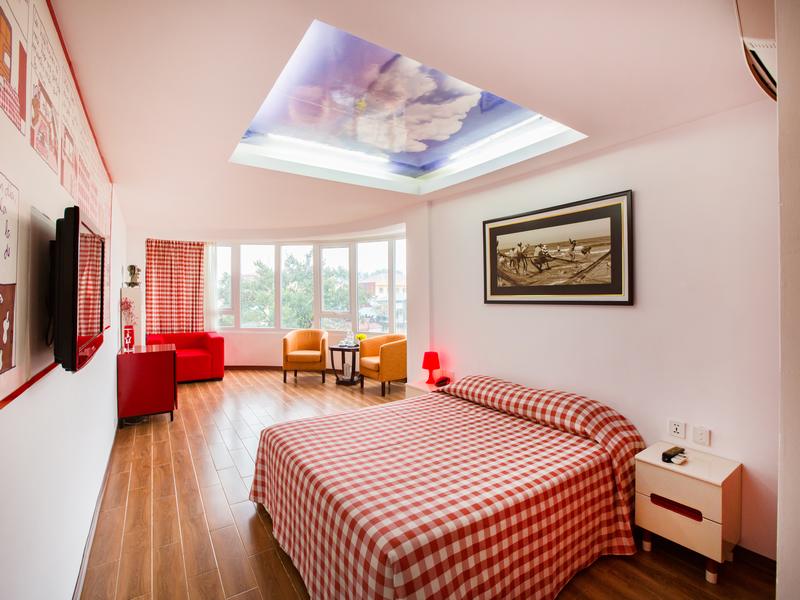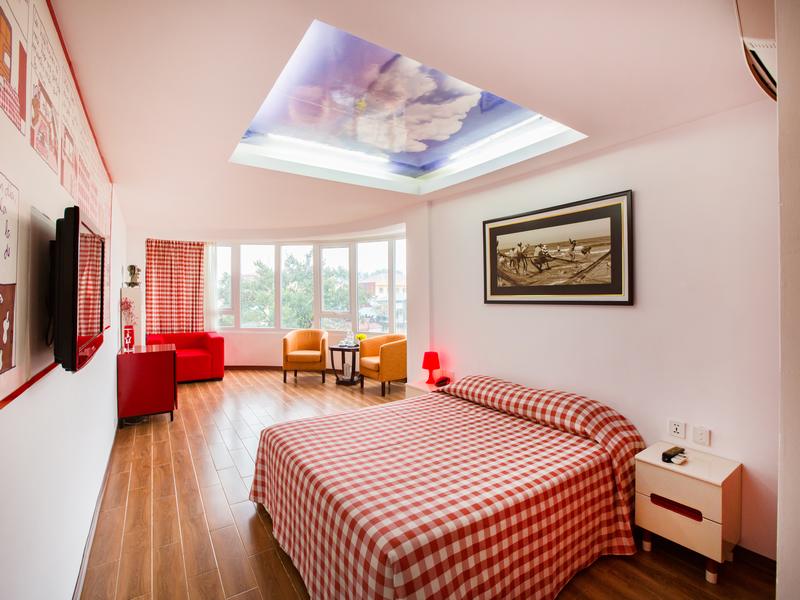 The unique combinations of red color with furniture and fun grids bring to the room the relaxation and special shade. It reminds the childhood memories of each person, and also the author himself with his uncle.
Bed Type: Double Bed
Room size: 30 m2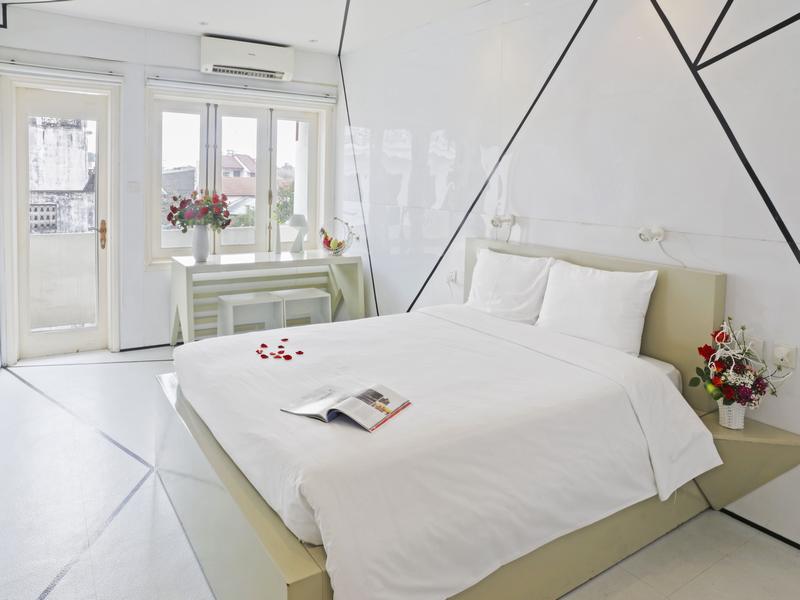 To generate s space in which we play with the optical effects, in order to provoke the sensation of being in a virtual condition. Origami and polygons coexist creating a mimetic life together …between the synthetics and the hand made.
Surface area: 30m2
Room type: Double bed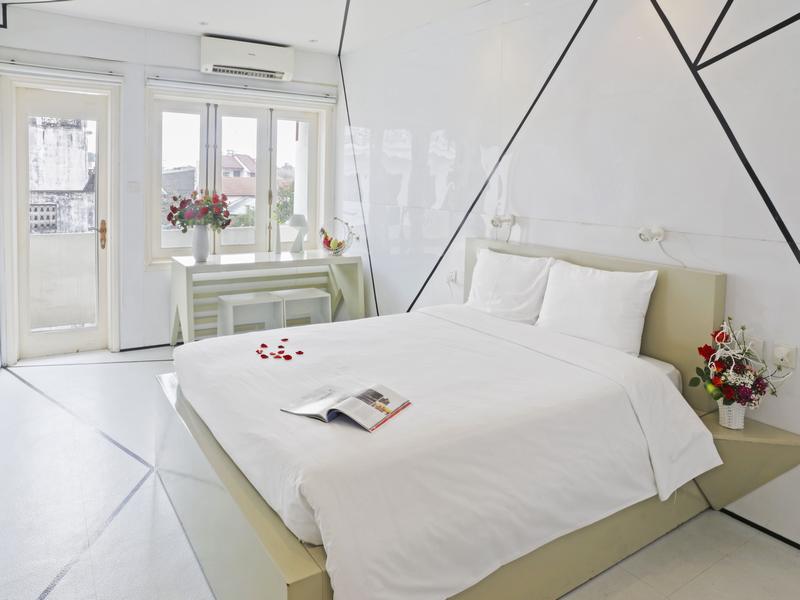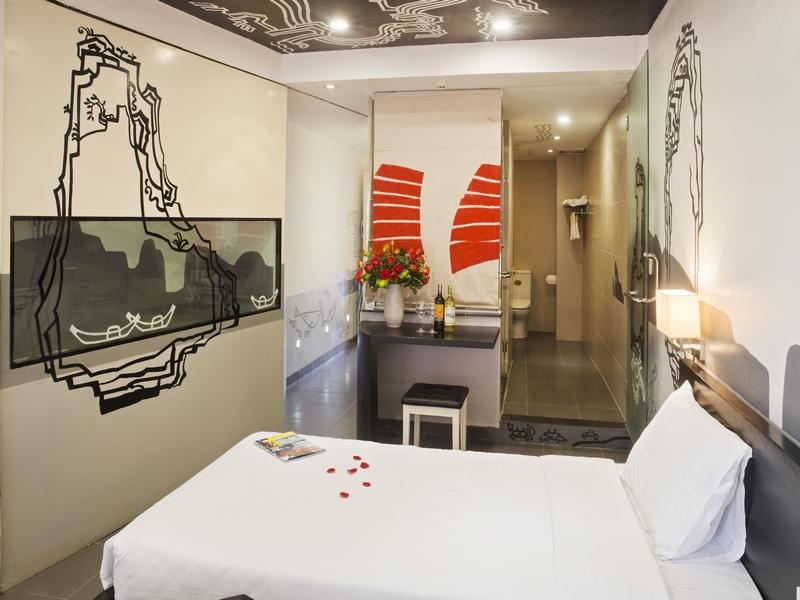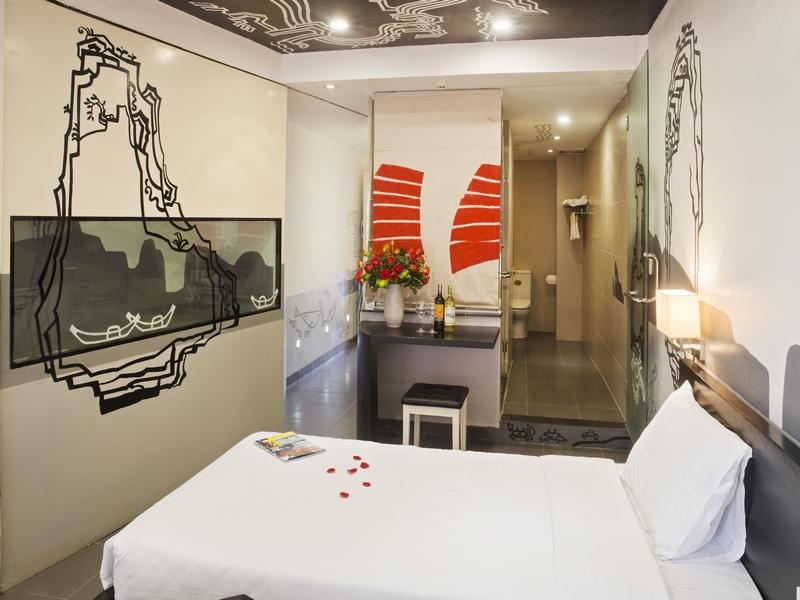 There is a place where the sea is surrounded by mountains. Tell them it was a sleeping dragon now. The painter Nguyen Doan Thuy wanted to move this dream to one of the rooms, making it a beautiful place to imagine that one is closer to the sea, Halong Bay, one of the most emblematic of Vietnam.
Surface area: 30m2
Room type: Twin bed